Prestige Imports is more than just a Lamborghini dealership. In fact, the company has an extensive selection of cars for sale that are not only from Ferrari and Maserati but also include models such as Corvettes or even pickup trucks, including this super cool 1964 Chevrolet Corvette.
The car's unique looks are reflected by its $399,950 asking price. We don't know too much about this Corvette but it sounds like the previous owner wanted to make a 'Vette that looked unlike any other – and they've done just that!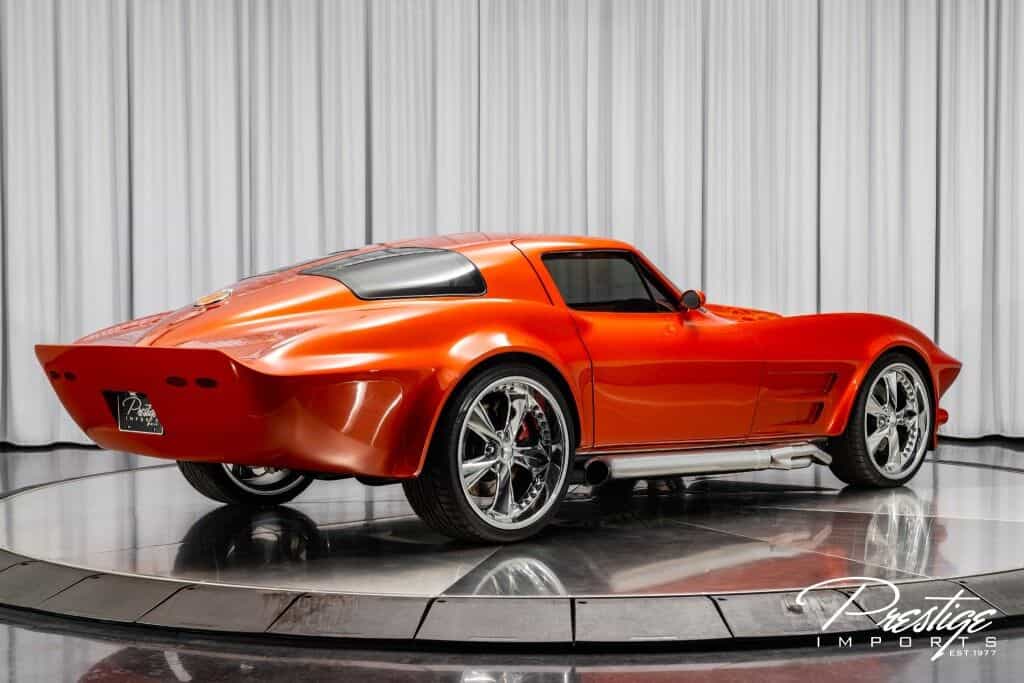 The unique bodywork of this car is immediately noticeable. Every exterior panel has been replaced and it's not just a Corvette covered up with some aftermarket parts – the changes start at the front end where I see an entirely new bumper, color-matched grille cover in place for headlights (the car no headlights at all) and a hood design that's different from what you'd find on your average 'Vette.
With its chrome wheels, side-exiting exhausts and modified roofline the car looks like an import from another country rather than one made in the US. The rear end also features a bespoke bumper that's shapely while giving off some extra beef in terms of size, to match up with all those other sporty elements on display back there!
The intense orange paint with flames over the hood is so vibrant it's hard to look away from.
The car's cabin has been given a luxurious upgrade as well, with tan leather seats and dashboard. A new three-spoke steering wheel adds to the sporty feel while orange details all over make for an eye catching design!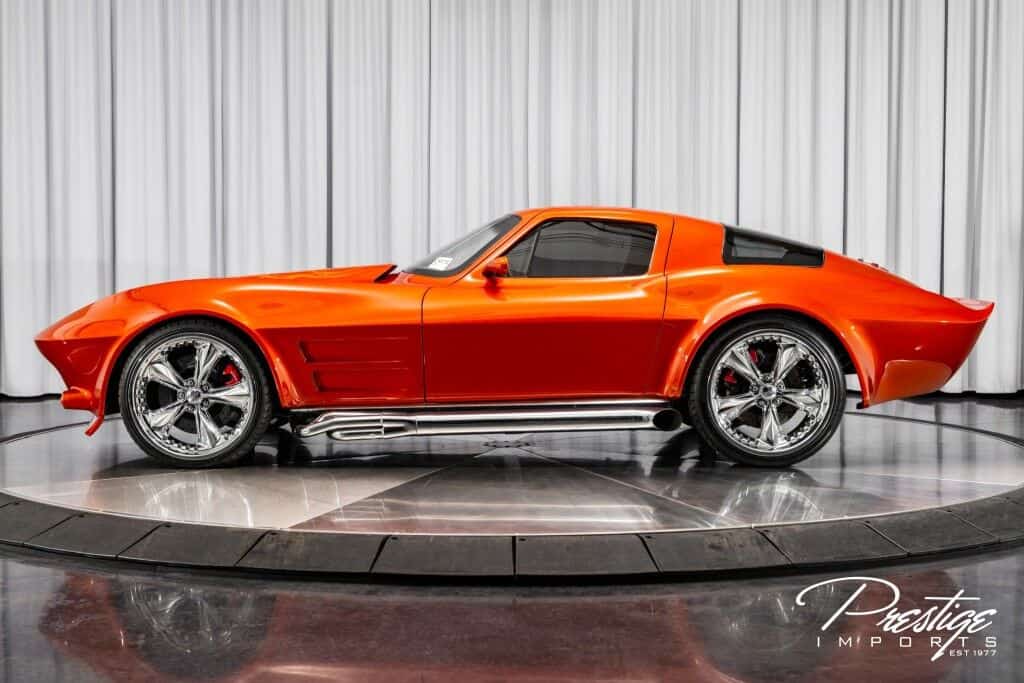 No one can underestimate the power of this Corvette either. It has been fitted with a new 5.7-liter LS6 V8 engine, although horsepower and torque ratings haven't been announced yet!