As a Porsche enthusiast and a long time admirer of TechArt's innovative work, I'm thrilled to show you their latest creation, the GTstreet R Flyweight. This remarkable, motorsports-inspired iteration of the Porsche 911 Turbo S is limited to a mere 19 units, boasting a weight reduction of 132 lbs (60 kg) and an array of impressive aerodynamic and power upgrades.
TechArt's Powerkit TA092/T2.1 enhances the 911 Turbo S with optimized turbochargers, sports air filters, overrun air valves, and tuning software, producing an astonishing 788 hp (588 kW/800 PS) and 700 lb-ft (950 Nm) of torque.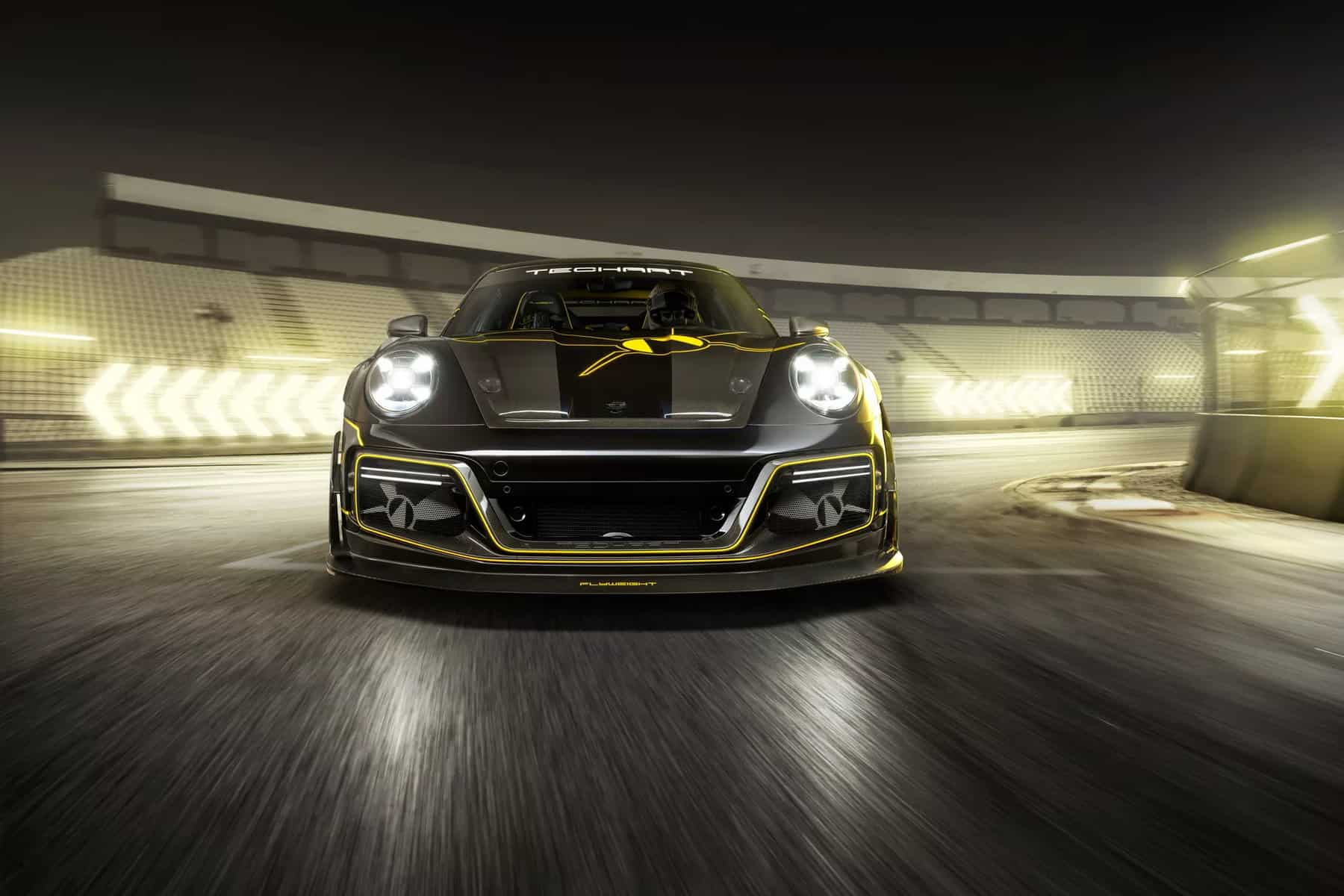 This power boost enables the car to sprint from 0-62 mph (100 km/h) in a mere 2.5 seconds and achieve a top speed exceeding 217 mph (350 km/h). The GTstreet R Flyweight is also equipped with Öhlins coilover suspension and Michelin Pilot Sport Cup 2 R tires for better control.
A comprehensive aero package, including a fixed carbon fiber front splitter, side air fins, and a carbon fiber underbody panel, significantly improves downforce. Enhanced air outlets on the carbon fiber front fender and an adjustable rear wing cater to downforce and drag requirements.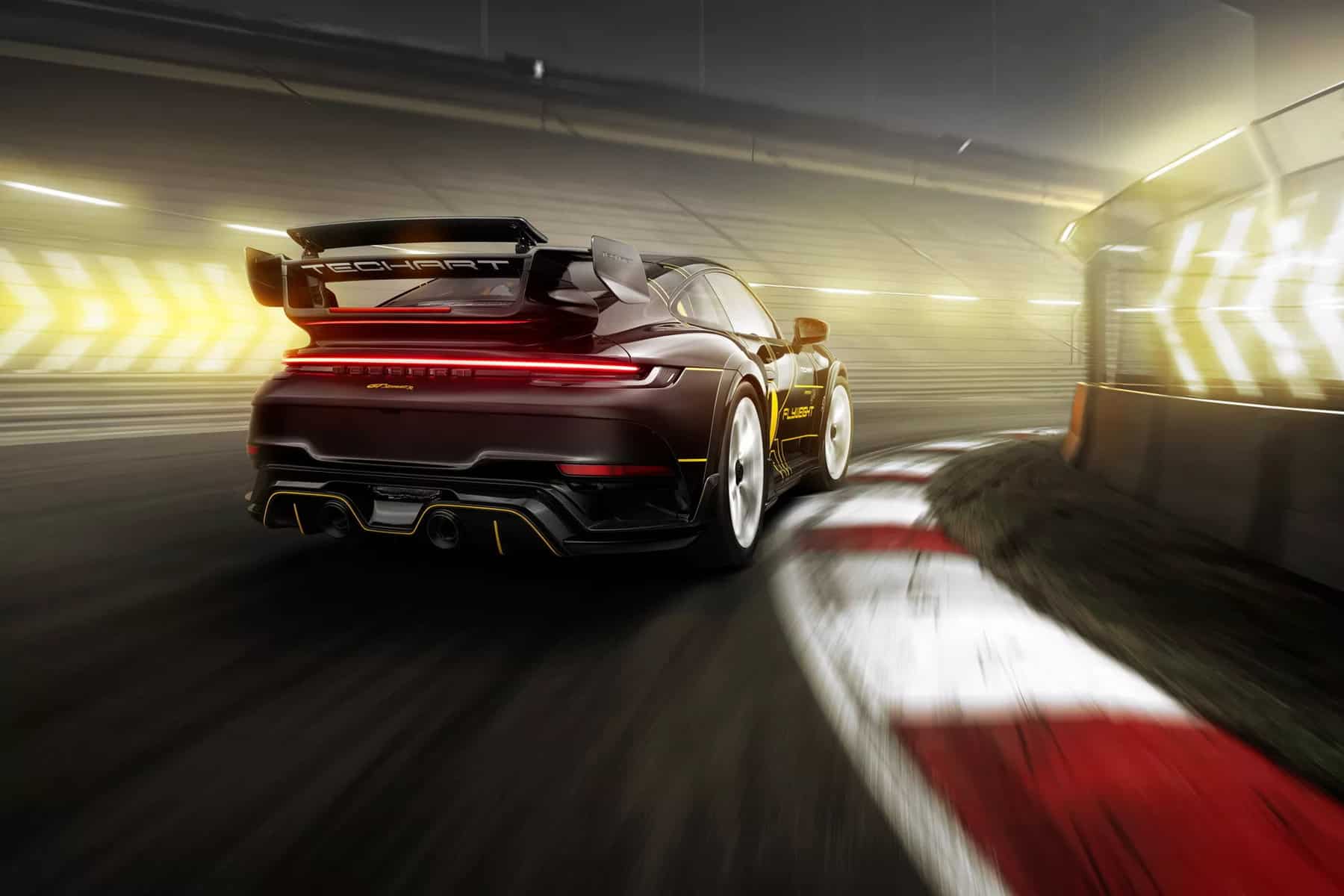 Carbon fiber components and quick-release latches replace the front lid and rear intake cover, while a lightweight polycarbonate rear window sheds additional weight.
Inside, Recaro Podium CF performance seats with carbon fiber shells weighing just 10.8 lbs (4.9 kg) replace the front seats, and custom 3D printed pads ensure driver comfort. The rear seats are removed, and lightweight carpeting minimizes insulation requirements. Collectively, these modifications contribute to the 132 lbs (60 kg) weight reduction.
Tobias Beyer, TechArt's managing director, emphasizes the GTstreet R Flyweight's purpose as a "true track machine." Combining weight reduction, advanced racing technology, and a refined clubsport interior, this limited edition is a testament to TechArt's expertise.
Debuting at the Bangkok International Motor Show on March 21, only 19 fortunate customers will have the chance to own this extraordinary machine.