A new tuning kit for the Ferrari FF has just been released by the guy at Wheelsandmore. They start it off with a new set of ultralight 6 Sporz² forged wheels that measure up to be 21×9.5 up front and 22×12 at the rear while wrapped in Pirelli P Zero Nero high performance tires.
The tuners also stated that a new coilover and spring kit is being developed to lower the sports car up to 25 mm. Some additional styling improvements consist of the stainless steel exhaust system that also features adjustable valves with the push of a remote.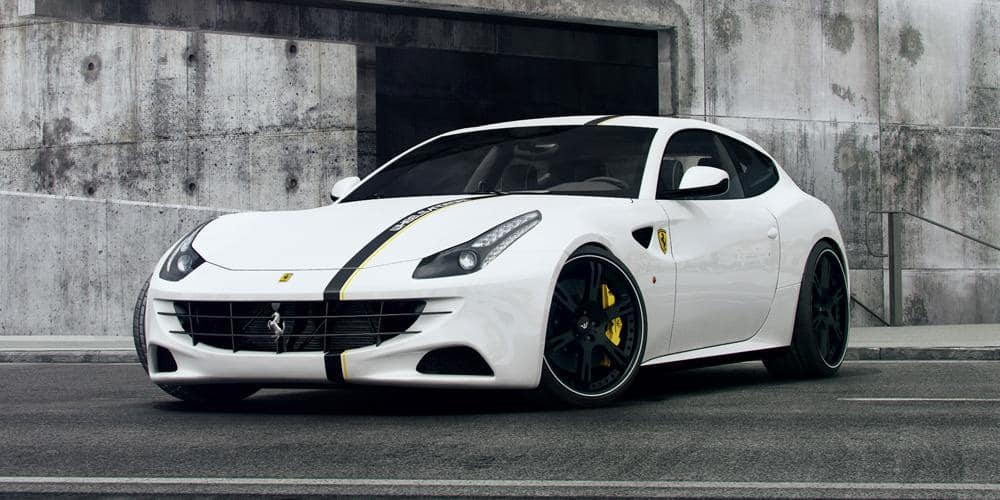 Performance upgrades were up next for the Ferrari FF tuning package, consisting of the Stage 1 power boost that is priced at 3,782 EUR. It includes chip tuning and a remapping of the ECU to increase the output from the factory 660 HP and 504 lb-ft of torque to 684 horsepower and 520 lb-ft of torque.
Now the Stage 2 holds all the glory at 9,244 EUR, which consists of the exhaust system mentioned previously and another ECU upgrade to boost the figures to 700 HP and 527 lb-ft of torque.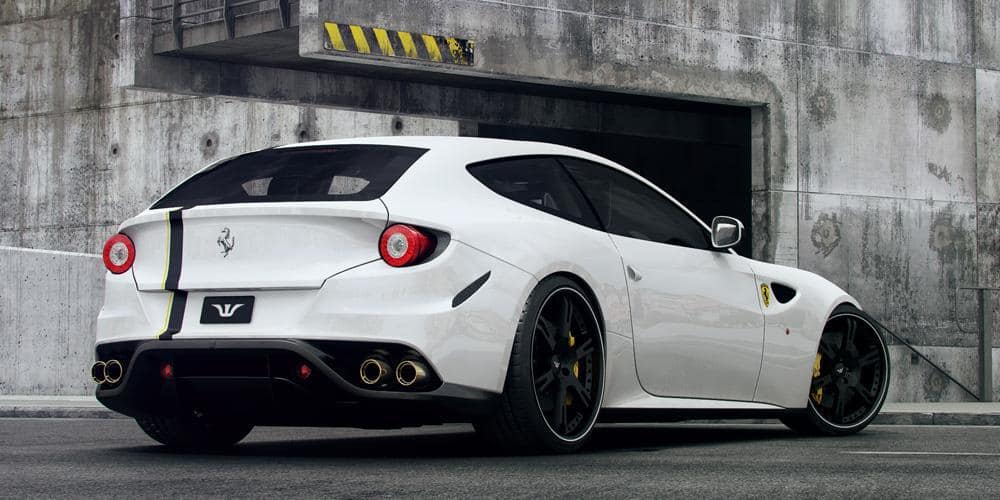 Ferrari FF Pictures