Back in the old days, owning your very own car was the greatest achievement you could have under your belt, since not a lot of people actually had one and even the simple fact that you had a car to begin with was enough to get everyone to fawn over you.
But as time moves on things change and as the car industry has reached new heights it's no wonder that pretty much everyone and their grandpas own a car these days.
Simply put, owning a car simply isn't good enough anymore, which is why more and more people have switched over to car tuning companies in order to make their cars more unique and relight the spark they once had for their cars.
This is why for today we decided to cover the 25 best car tuning companies out there, starting off with a bit of a fan favorite right here:
25. FAB Design
For as much as we love the McLaren 650S Spider design and rideability, let's just say that there are more than a handful of people out there that are still looking for more out of their car, which is where FAB Design come in.
The best part about their services is the fact that they don't necessarily add to the aggressiveness of your design, quite the contrary actually, they make absolutely stunning designs which just add an extra level of luxury to your model regardless of how much you spent on it in the first place.
24. Mustang RTR
This one goes out to every American muscle car fan out there, especially towards those that are constantly looking to be in the center of attention no matter where they go.
This brand was first started off by none other than Ken Block, as he decided to take his skills and combine them with Southfield, to bring us one of the coolest looking tuning brands out there even to this day.
They take already badass cars and they turn them into absolute monsters, as long as you are okay with that, we can definitely say that Mustang RTR has got your back.
23. Rinspeed
Switzerland have already been at the top of most of the world's most influential industries for a while now, even when it comes to cars. They were only a few Swiss car companies across time, but Rinspeed definitely put them on the map, especially if you have a thing for unique and otherworldly tuning jobs altogether.
They were also the ones behind the development of the "sQuba", a 2008 fully submersible car that was meant to allow drivers to ride around in the depths of the ocean without a care in the world. If you like the idea of people this crazy working on your car then definitely check out their official website.
22. Apocalypse 6×6
With a name like that, can you expect anything other than greatness from them? The team behind Apocalypse's success know just how outlandish this name of theirs is to begin with, which is why they've really tried their hardest to make up for it with their overall stellar track record altogether.
They specialize in off-road vehicles which are literally meant to survive the apocalypse as a whole and regardless of what anyone else is going to say about it, we just can't get enough of their modifications and we can't wait to see what their next project will be.
21. J's Racing
Hondas and Acuras are just downright adorable to say the least, especially when put side by side with some of the other tuned up cars on this list. But what many people don't realize is the fact that you can take a cheap car like that and you can make it worth a million bucks overnight with a good quality tuning job.
This is where J's Racing comes in and honestly, regardless of what type of a change you're looking to make to your car, J's Racing can cover it and then some and that's no exaggeration either.
20. RENNtech
What started off as a small brand back in 1989 under the guise of Hartmut Feyhi, has recently celebrated its 30th year in the business pretty much shattering performance records one by one and making themselves known as some of the best in the industry both in the past, present and future of Mercedes-Benz and AMG tuning brands.
Although RENNtech first started off as a team of car racing enthusiasts, they've already taken over the market as we know it and they clearly know what they're doing as they're gaining up on some of the titans of the industry with ease as of late also.
19. Tuscany Motor Company
According to an official interview with the brilliant minds behind Tuscany's success, their aim has always been to take the already super high standard that we've built for Ford's models and lift it even higher than ever before, by taking them to a whole new level to say the least.
Today, Tuscany Motor Company works on various other trucks as well, including GMCs and Chevrolets. Their trucks are some of the most impressive cars you'll ever see on the roads.
18. Overfinch
If you're the proud  owner of a Range Rover and you want to make it better than ever before, you should definitely consider Overfinch, as they've been working on these SUVs successfully since as far back as 1975.
They have truly shown their commitment over the years also by always revolutionizing their craft and never settling for anything but the best for them or their clients.
17. Specialty Vehicle Engineering
This is actually the world's largest Tier-1 Supplier for GM and that's honestly quite a feat to say the least. They can take any high-performance car or truck and they can add to their already near-perfect design and features tenfold and that's a fact.
If you want to add 1,050 horsepower to your favorite muscle car here you can't go wrong with SVE, especially since they can be found around every corner out there.
16. Office-K
Taking old timey classic cars and tuning them up is a work of art and that's a fact. Being able to bring these models from the past and into the future takes a lot of work and dedication but luckily Office K have been more than successful over the years thanks to their overall incredible work so far.
Office-K have even taken the Skyline GT-R which is commonly referred to as the most perfect model ever made, and they've vastly improved upon it, making it even better than anyone could have even considered to do in the first place.
Nobody expected them to be so proficient at their job, yet with each and every passing day they appear to be expanding and becoming more influential thanks to their insane track record that they've amassed over the years.
15. Underground Racing
The sad part about Underground Racing is that despite the fact that they're absolutely incredible at their job (i.e. taking cars & engines beyond limits), they were quickly able to make a name for themselves in the industry and unfortunately there aren't too many Lamborghinis out there to tune. But they've diversified their offer lately, working their magic on other cars as well.
Underground Racing have taken this job very seriously, adding a lot more power to models that we just never even thought possible to add power to in the first place such as the Audi R8 V10 for that matter.
14. Shelby American Inc.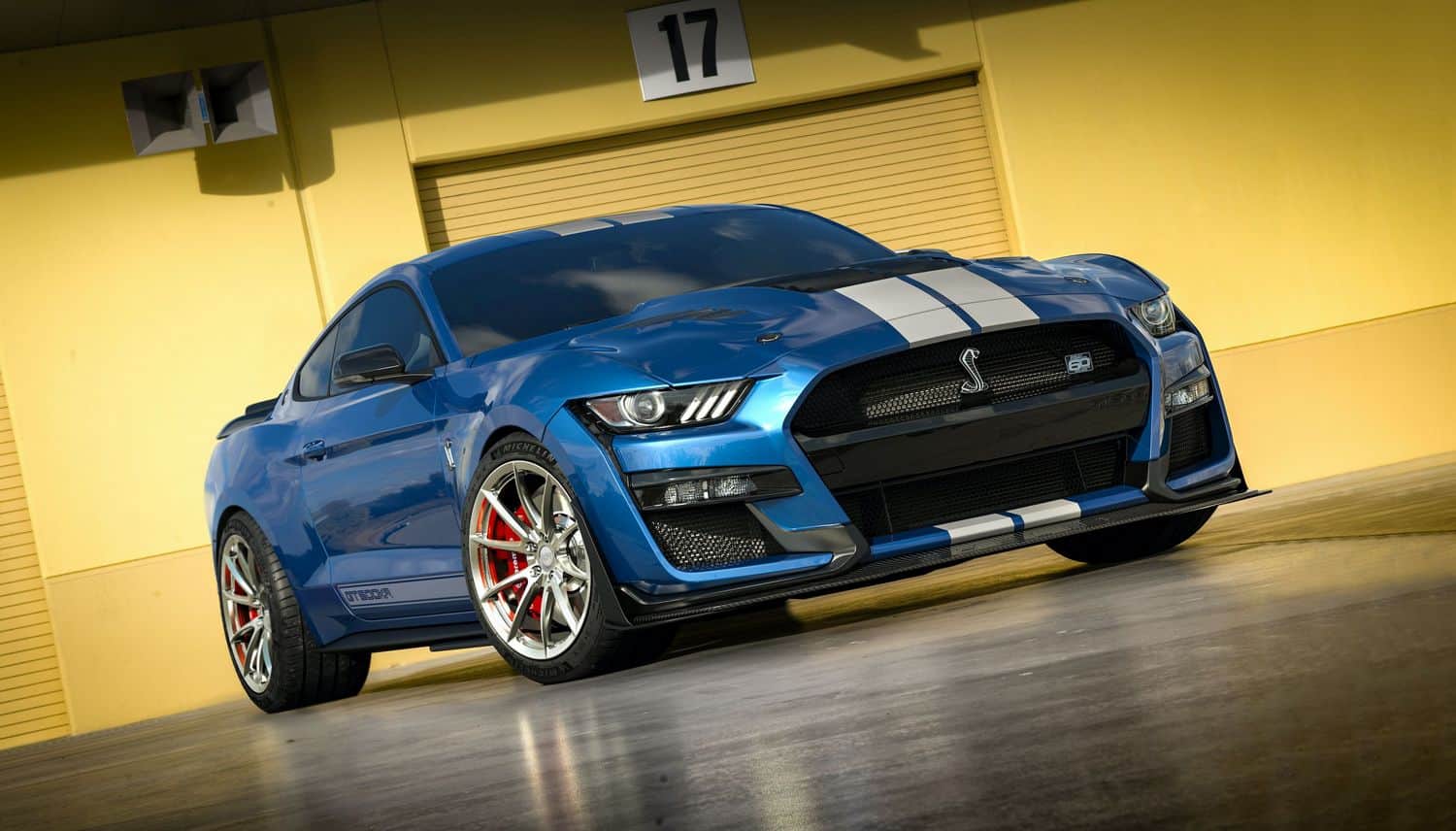 With someone like Carroll Shelby leading the company, it's no wonder that the guys from Shelby American have been extremely successful at their job, pretty much ruling over everyone else in the field thanks to their tuned-up Shelby GT500, Shelby F-150 and more.
They've shown time and time again that they are ready to take the world as we know it and change it with their absolutely jaw-dropping models and as far as we can tell, they have yet to disappoint anyone to say the least.
Hopefully they will continue to improve over the years, so that next year we can place it even higher up on our list without a second doubt ever even crossing our minds.
13. Liberty Walk
The strange part about Liberty Walk and their creations is the fact that it is either your absolute favorite tuning company out there or the one name that you just can't stand with a passion.
Honestly, we understand both points of view as they are very "out there" as far as their general style goes. They specialize in taking cars to completely new extremes, making them unrecognizable by the end of the tuning process.
Many believe that this ruins the beauty of their original designs, but we honestly love the changes and we can't wait to see what else they have in store for us in the near future again.
12. Koenig Specials
This Munich-based tuning studio has recently caught wind from pretty much every big name in the game by bringing us some of the most insane and luxurious models we've seen so far.
Koenig Specials' first modified car was none other than the Ferrari 365 GT4, and although they definitely did a good job at it, they definitely improved a lot more over the years, slowly yet surely making their way to the very top of our list right here.
11. Callaway
California doesn't like to be left behind of the curve, which is why they were quick to take on the tuning market with their own rendition of a top-level brand right here.
If you've ever seen a cool looking Covette C7, a sick Porsche 911 GT3 or even a crazy looking Audi R8 LMS on the internet then chances are that Callaway were responsible for making them as stunning as they are there.
10. Rauh-WELT BEGRIFF (RWB)
Commonly referred to simply as RWB, this German tuning studio is known for taking old Porsche models such as the 993 or the 911S and turning them into absolutely sick looking models, that can pretty much rival the newest hypercars altogether.
Their work on the 930 Turbo is just downright legendary for that matter, especially due to the wide fenders, the canards and basically every other upgrade they installed so far.
9. Alpina
Saying that Alpina is a top-level tuning company is a bit of a misinput in our honest opinion simply because the company has long since evolved into being a legitimate manufacturer.
Even so, it'd be a real shame to gloss over the fact that they specialize in BMW customizations, turning any model, be it old or new, into a unique blend of the modern and traditional all in one subtle package.
8. ABT
ABT is known for working their magic on standard production cars and bringing them to new levels altogether, turning them into timeless pieces that will literally be remembered for the rest of eternity and that's no joke.
They have made a name for themselves as the absolute best of the best in Western Europe and on top of that, they also offer unique warranties in most countries which depict the fact that not only did they change the cars, they also improved upon their designs and features making them even better than ever before to begin with.
7. RUF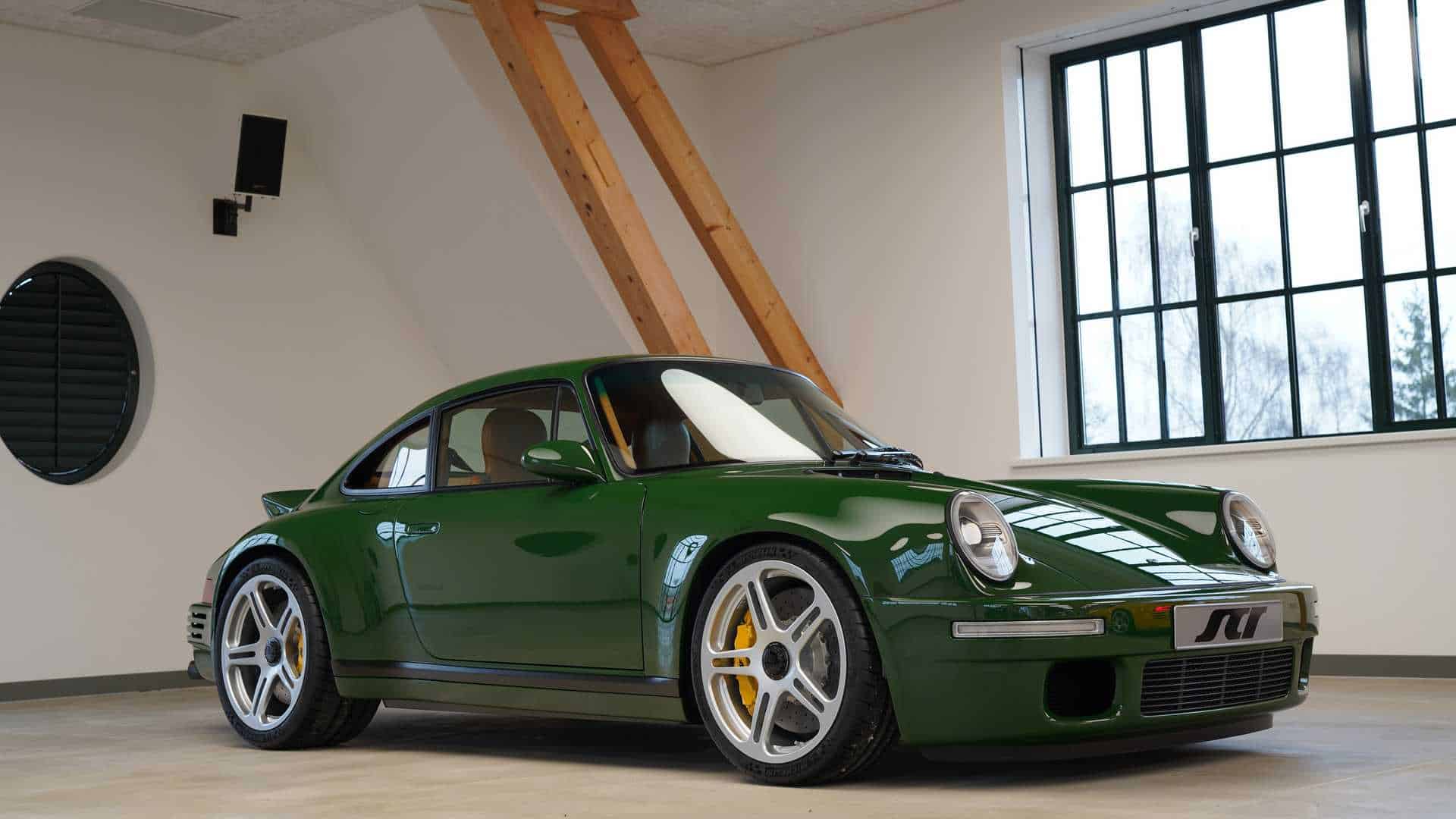 If you're on the market looking for absolutely crazy looking cars then there's no better name to opt for than the crazy minds behind RUF Automobile and that's a fact.
They specialize in taking cars such as the Porsche 911 Targa and changing them up into jaw-dropping crazy models such as the RUF Turbo Florio.
If you like the changes there then you will definitely want to start working with RUF as soon as possible, just beware that they specialize in sophisticated Porsches not your standard BMW.
6. Gemballa
Gemballa first hit the scene back in 1981, and despite having been around for so long, it is still considered to be one of the top names in the industry, simply because of how consistent they've been at tuning Porsche cars over the years.
Nowadays they also changed up their game a bit with tuning packages for models such as the Ferrari Enzo or the McLaren 12C, but honestly if you love the idea of a brand new carbon fiber aero kit, then you should definitely look into their tuning offers as they are, in our opinion, some of the best in their field.
5. BRABUS
This renowned car tuning brand was actually founded back in 1988 in Germany, and despite specializing in Mercedes-Benz models they have more than shown the world their skills by taking huge sedans and SUVs and making them absolutely jaw-dropping to say the least.
Brabus even took on the G-Class and made it even better than before, a fact which we literally couldn't believe our eyes over and that's not an exaggeration.
4. Tech Art
Tech Art is yet another world-famous company that specializes in turning your current Porsche into everyone's dream car by not only changing the way it looks, but also changing the way it feels while driving.
They can take any Porsche model into a diamond pretty much overnight and on top of that they are the undefeated champions as far as their acoustical upgrades go.
3. Hamann Motorsport
Founded back in 1986 by Richard Hamann, this acclaimed tuning company from Laupheim, Germany, initially focused only on cars made in Germany, especially BMWs, but they've quickly started to work on other cars as well, from Audi, Mercedes and Porsche, going all the way to Aston Martin, Bentley, Ferrari and even Rolls Royce or Lamborghini.
Today Hamann Motorsport even creates its one of a kind supercars, revamping these cars so much that they barely have anything in common with the standard cars that rolled out of the factory gates. They can probably offer anything for your car, from complete styling kits and wheels to bespoke interiors and even engine boosts.
2. Hennessey Performance
Henneessey Performance is a brand that pretty much just doesn't need any introduction to begin with. They will take whatever car you have and they will add to it as much power as they can, while also keeping the price tag at a minimum as well.
They even have a large number of dealerships in the US where you can go and pick the right upgrades for your car and did we mention the fact that they've started to make their own supercars, that are some of the fastest production cars ever made? Just take a closer look at the Hennessey Venom F5 and tell us if 1,817 hp are enough for you.
1. Mansory
The Germans from Mansory have already made quite a name for themselves as one of the best car tuning companies in the world and they continue to be on everyone's top tier lists even to this day.
They even showcased their some of the most extreme takes on luxurious supercars at the Geneva Motor Show in these last couple of years and honestly, we can seriously understand if you have to pick up your jaw off the ground after seeing their beauties in action.
Conclusion
So, here you have them, the top 25 absolute best tuning companies out there. While some of these will not exactly be the most universally beloved out there, they have all proved the fact that they deserve to be on this list and more specifically, that they can handle anything that you want to throw their way.
We hope that this list hit the nail on the head on what you were looking for and until next time, we would like to formally thank you for reading and wish you a good day ahead.