This one is for all the Ferrari 458 Italia owners who want a custom exterior without having to mess with the engine bay or interior design. Vorsteiner has released their 458-V kit, a simple package that consists of three new carbon fiber aftermarket parts. It features a new front lip spoiler, deck lid spoiler and a new rear diffuser with larger fins to have your Ferrari stand out from the crowd.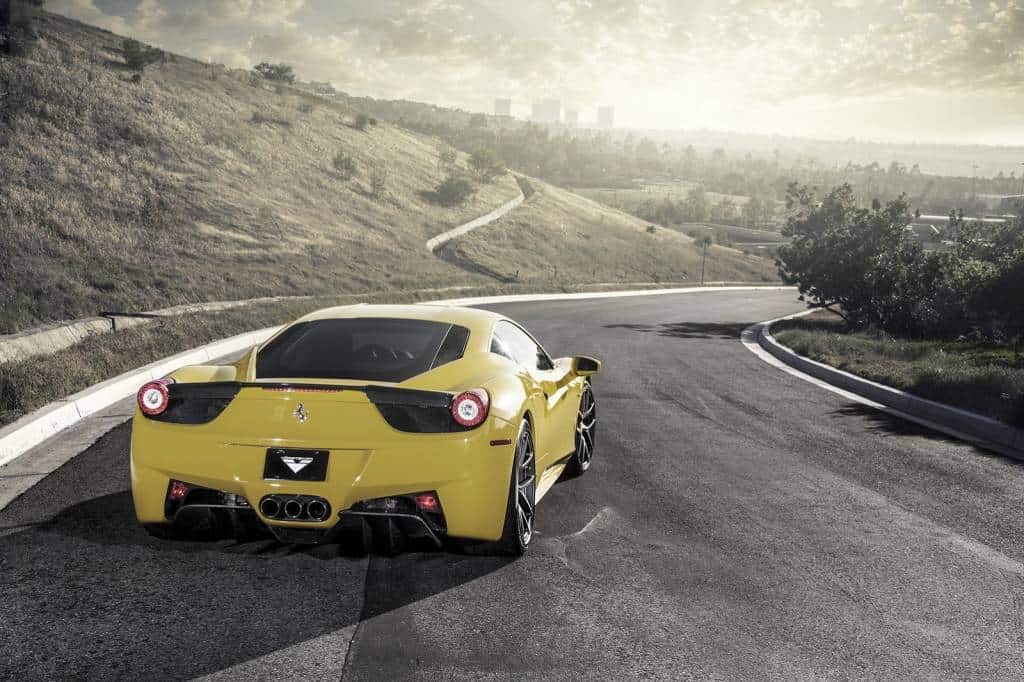 Additional options customers have to choose from include a wide range of forged aluminum monoblock alloy rims. For this project, they state that the VS-110 wheels are perfect for the Ferrarui 458 Italia design, while reducing the original weight to improve performance and handling. These rims come in sizes 20 and 21-inches with a variety of finishes to match or contrast the sports car exterior colors.
The availability and pricing for this styling kit was not mentioned, so like most high-end exotic packages from Vorsteiner, you will have to contact them directly for exact prices. In the meantime, check out more Ferrari 458 Italia packages here at Fancy Tuning, we have covered many from tuning companies around the world.
Ferrari 458 Italia Video
Ferrari 458 Italia Pictures