The all new 2013 Range Rover Vogue has received quite the kit from tuning company Mansory. A completely new full carbon fiber body kit was installed, which features aerodynamic spoilers on the front bumper, side skirts and rear sections. Mansory was able to widen the Range Rover Vogue 60mm with the new skirts, while the carbon fiber rear spoiler and integrated diffuser in the bumper round out the back.
Performance modifications for the Range Rover came next with Mansory tuning under the hood and a new sport exhaust system underneath the luxury SUV. The LR-SDV8 4.4-liter diesel powerplant gained 70 horsepower and 70 Nm of torque, resulting in a new output of 409 HP and 770 Nm of torque. The tuners also mentioned they are testing a more powerful upgrade that can reach 650 horses with 800 Nm of torque.
Final customizations are seen inside the cockpit, with multiple options for the customers when it comes to colors and materials. Mansory offers carbon, Alcantara, wood and piano lacquer for the trim pieces, center console and dashboard. Some extra minor touches to the all new Range Rover tuning include the personalized floor mats, full leather interior options and decorative stitching.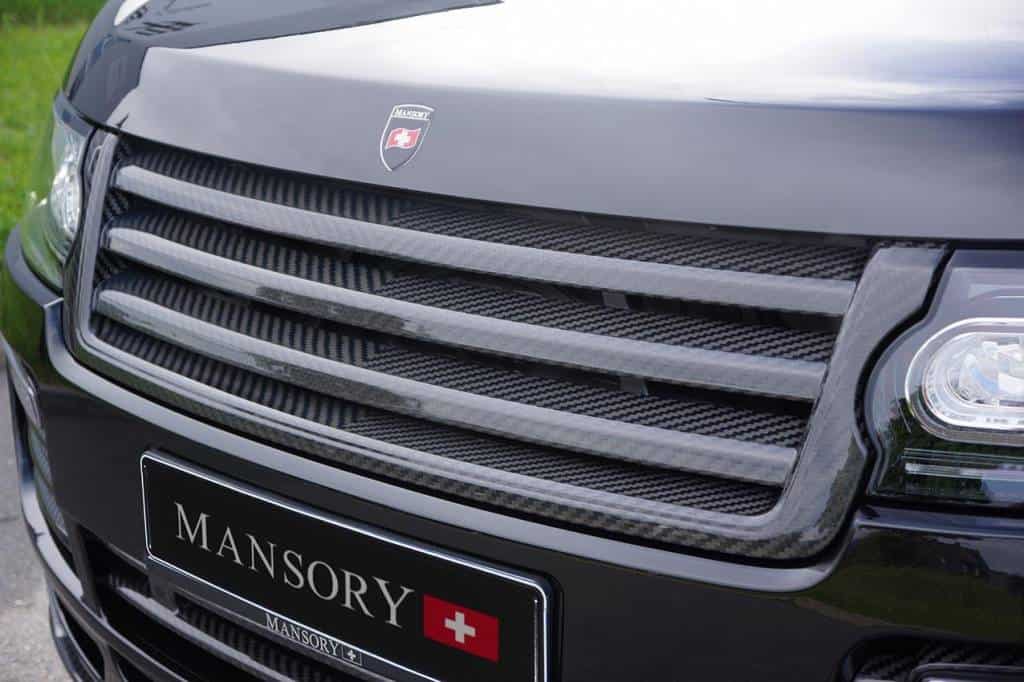 All New Mansory Range Rover Vogue Pictures