The German tuners DMC are at it again, this time with the new face-lifted Bentley Continental GT that they have hooked up with all types of chrome. I've rarely been a fan of chrome wheels on a white car, but this has grown on me after checking it all out.
They are calling this kit the "Duro" and it starts off with a new carbon fiber body kit consisting of a new front bumper with integrated lip soiler, side skirts, new rear bumper with diffuser and boot lid spoiler to top it off. The new rims measure up to be 22-inches with 295/25/22 high performance tires covering the diamond-forged alloys.
Now what we've all been waiting for, the performance side of upgrades include a new titanium exhaust system, sport air filters and ECU optimization to bring it all together. The results are plenty with a new output of 662 horsepower to go along with the peak torque of 780 Nm.
These figures allow the modified Bentley Continental GT to sprint from 0 to 100 km/h in just 4.5 seconds while reaching a top speed of 325 km/h or 202 mph.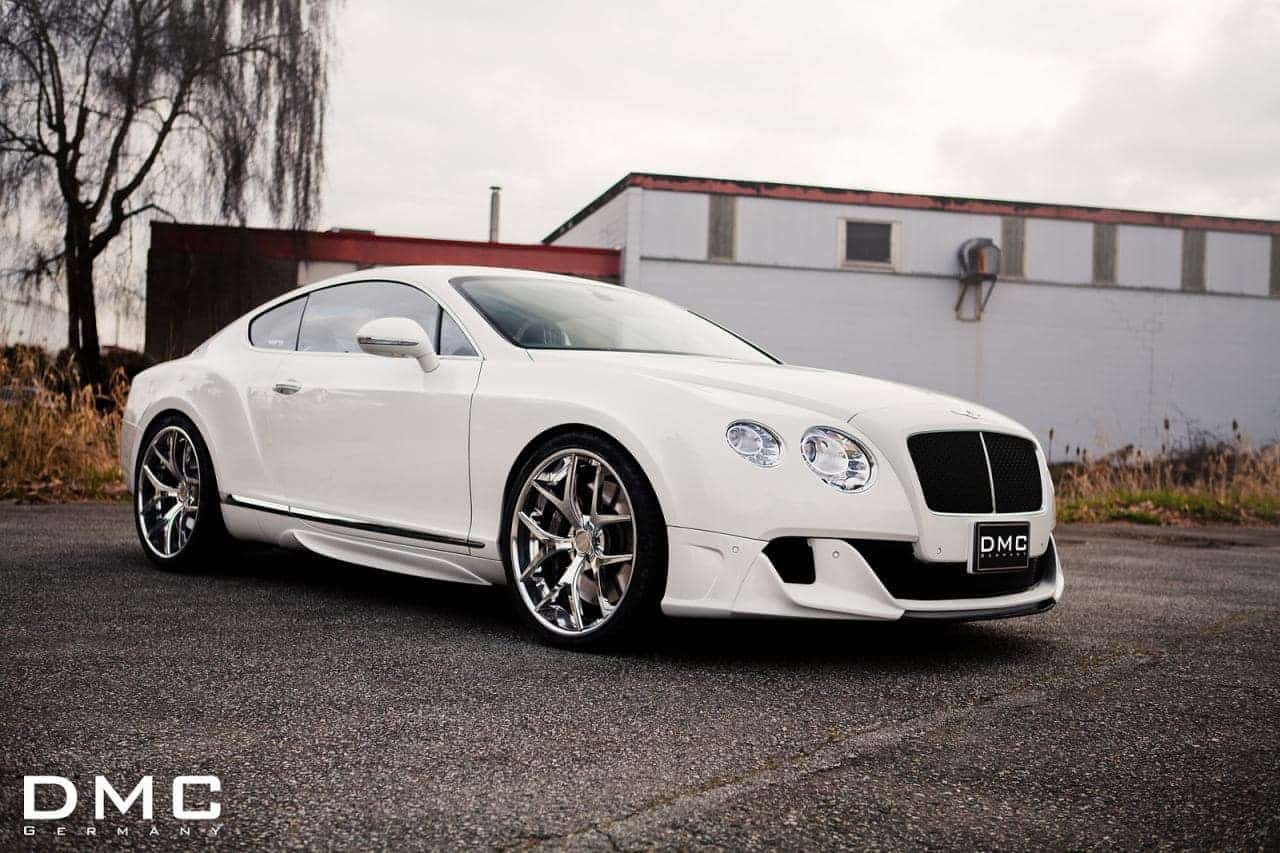 Bentley Continental GT Pictures