A wild car tuning package here from the guys at OK-Chiptuning for the 996 generation Porsche 911 Turbo. This exterior paint scheme was inspired by the 1991 German action comedy Manta, Manta where the protagonist of the movie drove an Opel Manta coupe.
The colors you see here were placed over the original paint by using a foil wrap, while the tuners also installed TechArt pink rims with Opel logos. This makes us wonder why even both with the logos when it's obviously a Porsche 911 Turbo.
Anyways, the German firm got serious when it came down to tuning the engine. A reprogrammed ECU enables the turbocharged powerplant to produce 641 horsepower, along with 750 Nm of peak torque.
Additional modifications include a Sachs-Performance clutch, newer sport exhaust system, KW coilover supsension kit, new Racaro racing seats in the front, and a tri-color leather steering wheel to match the car wrap. A final touch you may not notice is the Techart rear spoiler on the 996 Porsche 911 Turbo, since the rest of the body remained stock.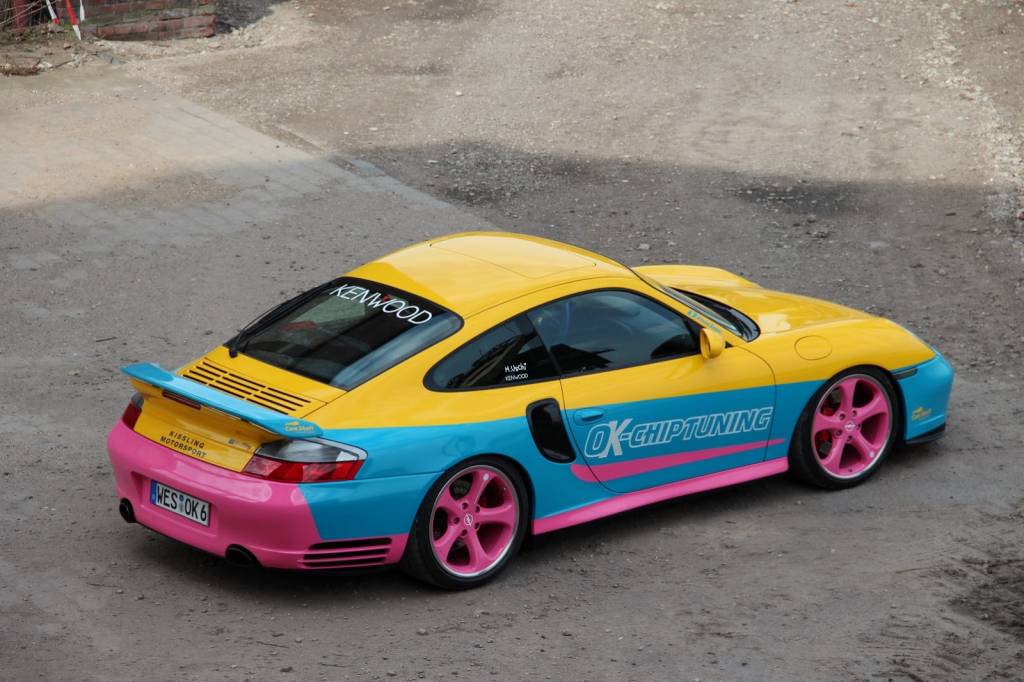 Manta, Manta Porsche 911 Turbo Pictures