One of the coolest things I've ever seen when it comes to car wraps has been done to this Volkswagen Golf MK7. With the use of a special phosphor-foil 3M wrap, the tuners at Low-Car-Scene and Blackbox-Richter have made this Golf go from white and pink during the day to green and black at night.
This foil wrap is the next great invention for car tuning and we can really see this taking of, but doubt the DMV will approve of your car being two different colors depending on the lighting outside.
For this particular car wrap, the white turns green in the dark and the pink turns to black which is covering the wheels and various trim pieces. The new 20-inch rims on this ride cost a hefty €6,000 or $7,800 because of the glow in the dark features, so be sure not to get curb rash on these babies.
Now, a final touch to the exterior styling of the VW Golf VII is a RideAir Version 3 air suspension kit from Low-Car-Scene which will set you back €3,600 or about $4,700.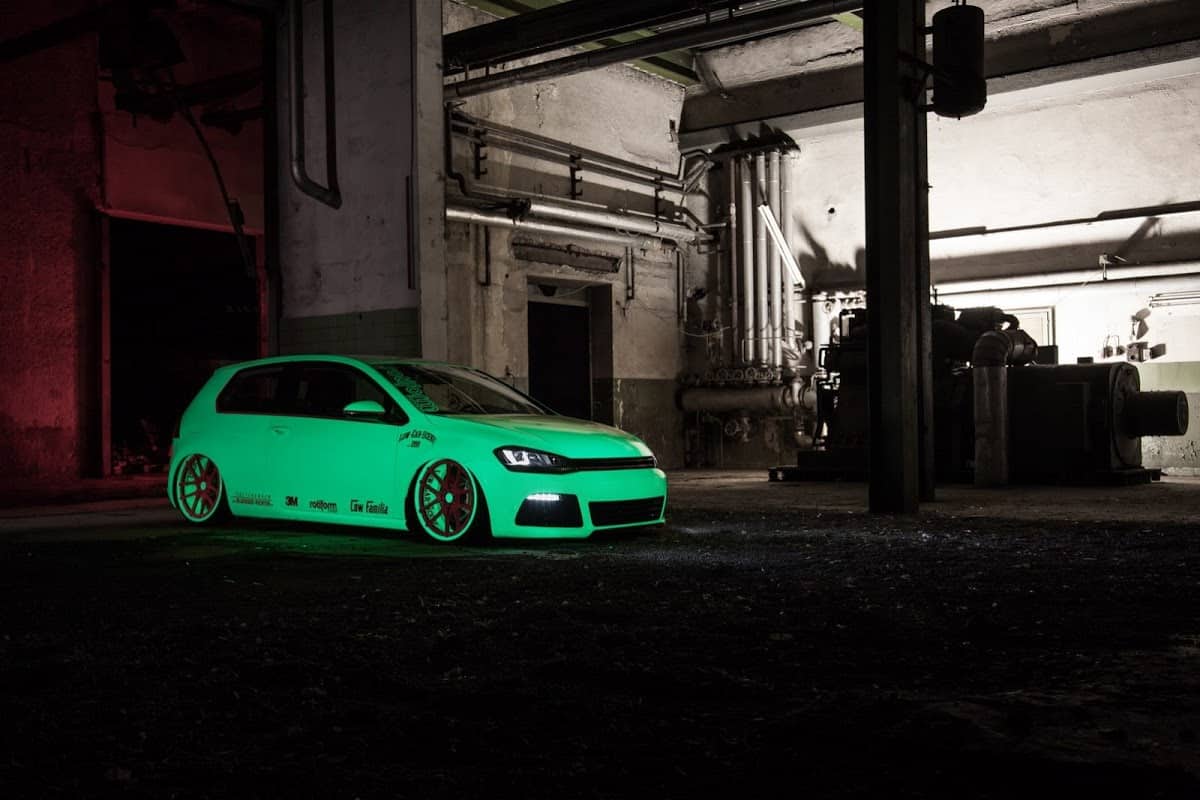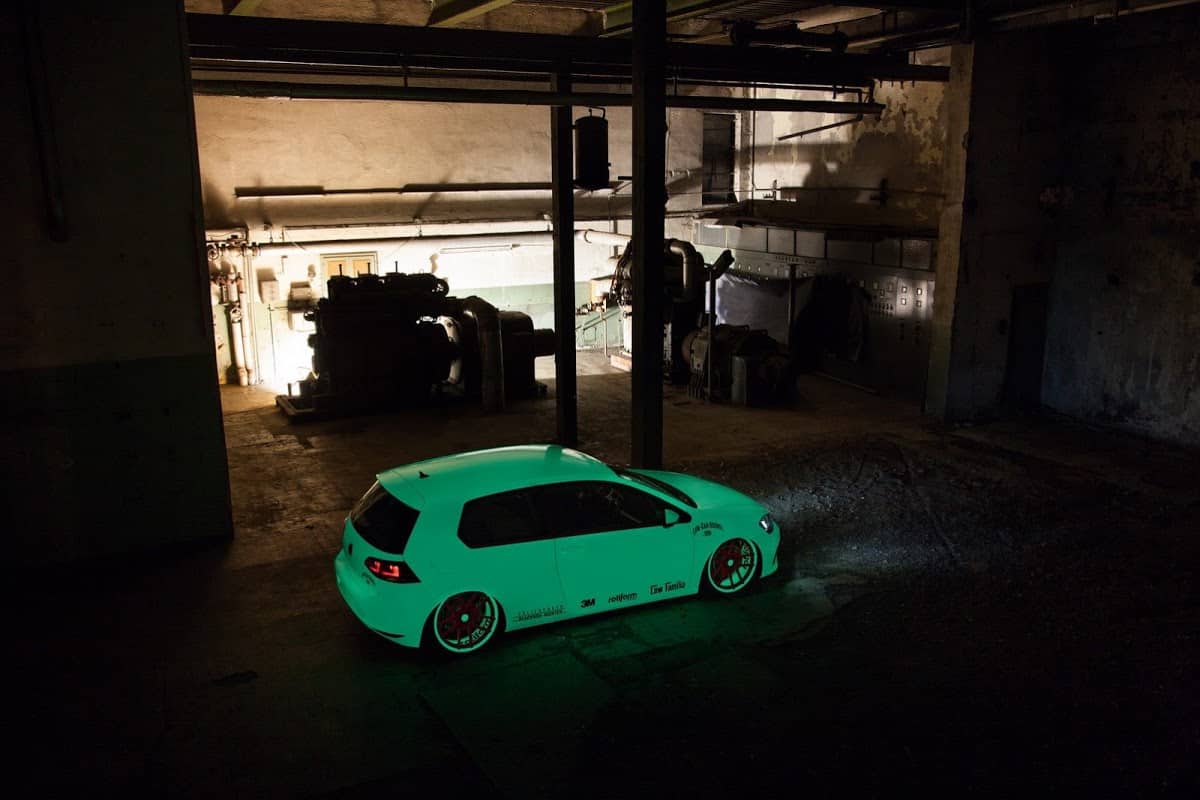 Glow in the Dark VW Golf MK7 Pictures