Go ahead and say their name a couple times to get it right, Schwabenfolia has released these images of BMW 1-Series M Coupe they recently worked on.
This car was limited model from BMW, only producing about 6,300 units over the year stretch. After it was placed in the hands of Schwabenfolia, we are pretty sure this is the only one to receive a lime green foil wrap.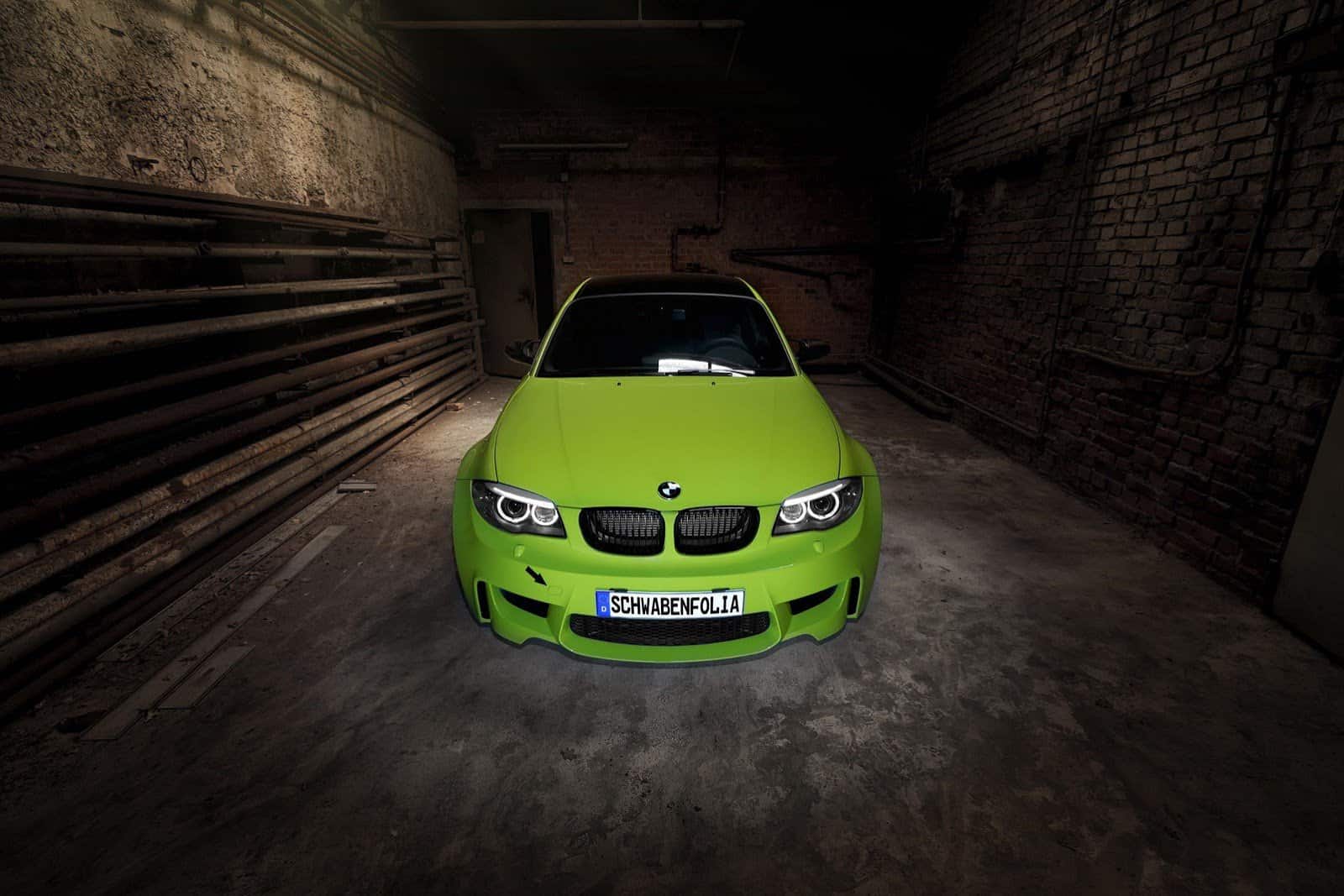 They have the BMW exterior car wrap priced at €2,150 or about $2,850 yet this doesn't include the black foil wrap covering the grille, roof, mirrors and side indicators. They charge extra for the accents and if you want the wheels powder coated as well, that will run you €800 or US$1,100.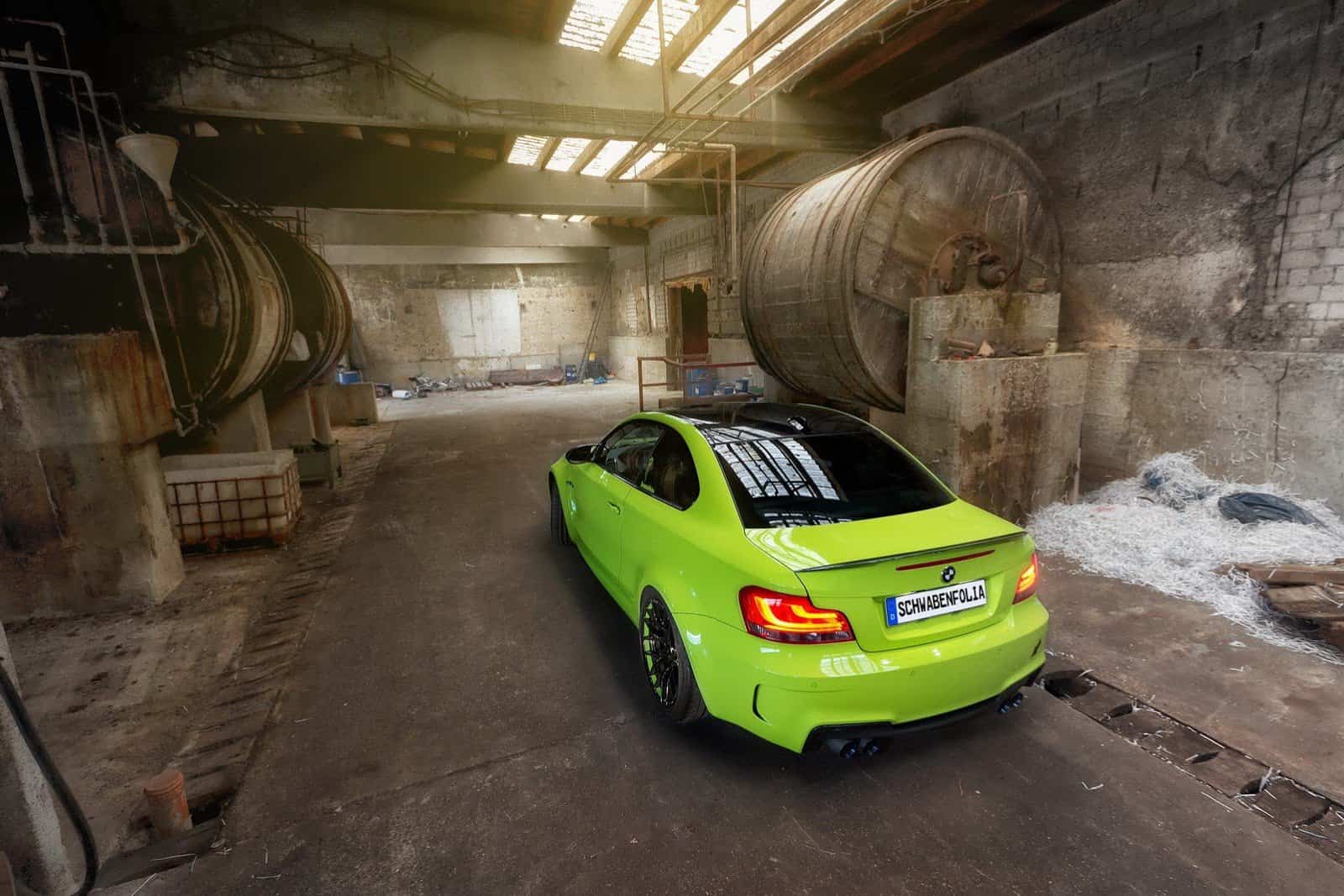 Final modifications consist of a Bilstein sport suspension kit, titanium exhaust system and performance tuning under the hood to bring the figures to 402 horsepower.
This is a decent increase from the factory 335 HP, however will set you back an additional €1,299 or $1,700 at today's exchange rates. Total it all up and you get a BMW 1-Series M Coupe that is definitely unique from the rest.
BMW 1-Series M Coupe Pictures