The notorious car tuners from Kahn Design have teamed up with Lauge Jensen who just made headlines with their 24-carat gold plated motorcycle. This gold bike also had 250 diamonds and crocodile leather while fetching a price of $850,000 or €615,000. Check out the pictures in the gallery below. With a new collaboration between A. Kahn Design and Lauge Jensen, some new motorcycle tuning is planned to be showcased in Chelsea, London very soon.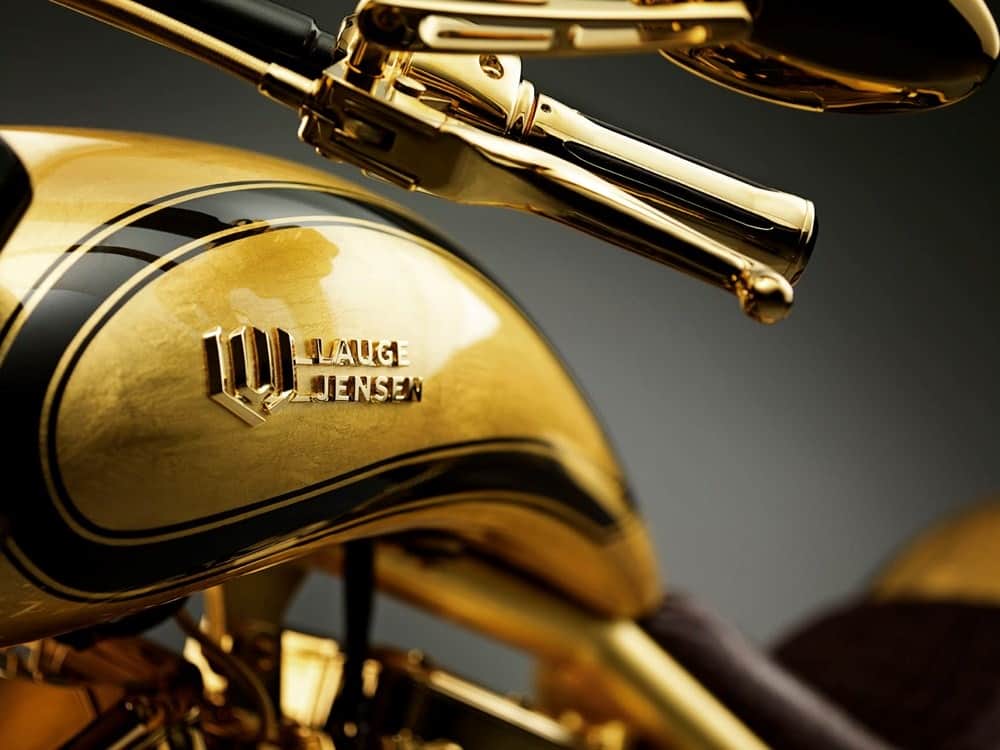 Founder Uffe Lauge Jensen said, "We are delighted to be announcing this collaboration with Afzal and Kahn Design," and "We have long admired the Kahn business ethic and the innovation and quality of its vehicles. We have a shared passion and vision which for the first time can come together to create the world's most desirable motorbike."
They are planning to only manufacture 10 of this motorcycles for the UK, but limited details have been released to the press so far. Kahn Design did state that it will hold "visually dramatic handle bars, front forks and front and rear lamps allied to the bike's signature rear fender." However, we do know that it will carry a V2 engine capable of sprinting 0 to 60 mph in less than 4 seconds. This extremely limited edition bike will take the cafe racer to a whole new level.
Kahn Design and Lauge Jensen Motorcycle Tuning